Facilities
Brickell City Tower (Miami Office)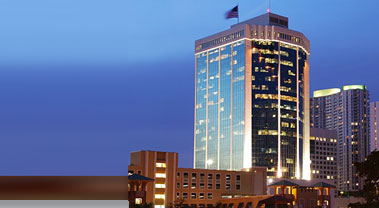 The Brickell City Tower is located in the heart of Mary Brickell Village. Conveniently located two blocks west of Brickell Avenue on SW 8th Street. Miami, Florida 33130. Garage parking through SW 8th Street or SW 9th Street east of SW 1st Avenue. Building itself is on SW 9th Street east of SW 1st Avenue and is a 32 story glass building housing JP Morgan/Chase Bank. There are several conference rooms with one conference room accommodating up to 20 people and having visual aide capacity.
Broward Facility
515 East Las Olas Blvd, Suite 120
Fort Lauderdale, Florida 33301
Phone: 954.903.1240
Contact
We can be reached by phone in Dade at 305.810.2786, Broward at 954.903.1240, fax at 305.810.2824 or by email at flaxy@bellsouth.net.
Map of Locations
View Flaxman Mediation in a larger map