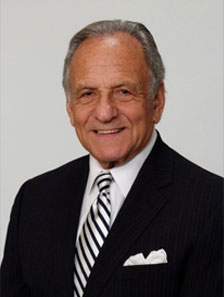 Neil Flaxman, Esq.
Email: flaxy@bellsouth.net
Miami Office:
Brickell City Tower
80 SW 8th Street, Suite 3100
Miami, Florida 33130
Phone: 305.810.2786
Broward Facility:
515 East Las Olas Blvd, Suite 120
Fort Lauderdale, Florida 33301
Phone: 954.903.1240
Associations
American Judges Association
Federal Bar Association
Association of South Florida Mediators and Arbitrators
Society for Human Resource Management
Dade County Bar Association
Builders Association of South Florida
Served as general counsel and litigation counsel for 20 years to contractor who completed over $500 million in projects in South Florida.
Education
New York University, B.S.
University of Miami, J.D.
Mediation Certifications
Florida Supreme Court Certified Circuit and Appellate Mediator
United States District Court (S.D. Fla.) Certified Mediator
Professional Background
Litigation experience of over four decades in the State and Federal trial and appellate system
Florida Bar Board Certfied Labor/Employment Lawyer
Member Florida Bar 1963
Member Federal Bar 1963
11th Circuit Court of Appeal 1983
United States Supreme Court 1983
Preeminent Attorney Martindale-Hubbell
Listed Super Lawyer
Continuous AV rating
Governmental Service
Served as Municipal Judge
Served as City Attorney
Served as Counsel Miami-Dade Fire Board
Served as Business Law instructor at Miami Dade Community College
Served Air Force Reserve
Preeminent Attorney
Martindale-Hubbell